3 tags
Inconvenient Settings Loss With...
Are you someone that likes to go through your web applications and dismount your databases prior to patching? Or maybe you're just moving a content database from one web application to another. Or maybe, just maybe, you want to dismount a content database for the fun of it! Well, if that's you, you might have noticed (or maybe not), that when the content database is remounted, a few...
1 tag
SharePoint 2013 Additional Prerequisites...
As you're all aware, SharePoint 2013 has some additional prerequisites that are required for a proper installation that aren't included in the Prerequisite Installer. Todd Klindt just had a great post on this (so go there for the extra details), but he forgot to mention that 2 of the required hotfixes don't currently have publicly available request forms. Todd was also nice...
3 tags
Office 365 Sign-In Changes
Coming in March 2013, following the release of the next version of Office 365, users will be presented with a streamlined sign-in experience. The sign-in page will a feature responsive design and was designed to "provide the best possible performance and experience on computing devices". If you'd like to opt-in earlier and test drive the new experience, click here. Post...
3 tags
Shredded Bits. It's What's For Breakfast
Dan Usher (@usher) and I were given the opportunity to head down and present at the Richmond SharePoint User Group (@RichmondSUG). It was a great crowd and we had a great time. Now, for your viewing pleasure… The Slides Shredded Bits, It's what's for Breakfast… from Scott Hoag
5 tags
Presenting SharePoint Worst Practices and Blunders
Dan Usher (@usher) and I had the distinct pleasure of presenting to the Baltimore SharePoint Users Group (@baltsharepoint) on 18/1/2013. A copy of our presentation is embedded below. Bonus! Video Video streaming by Ustream
4 tags
WMF 3.0 Compatibility Update Pulled From Windows... →
The Windows Management Framework 3.0 Compatibility Update has been pulled from Windows Update due to compatibility issues with existing server applications, such as SharePoint 2010. As noted on Trevor Seward's blog, if you have installed the update and are experiencing issues, you can uninstall and reboot your server to get everything operational again. Do not install WMF 3.0 on...
4 tags
Easily Hide Columns on a SharePoint Form with...
Marc Anderson recently had a post on his site titled Easily Hide Columns on a SharePoint Form with jQuery. As with all things SharePoint, there are a number of ways to approach a solution, so I thought I'd offer it up in PowerShell (or Po$h as it were). So, if you've ever asked yourself I want to hide columns in my list forms but I don't know any jQuery! What is an IT Pro to...
3 tags
My Sites and The SPDataAccess SQL Role
You've been busy spinning up your RTM SharePoint 2013 farms haven't you? And of course, you've been deploying under the least-privileged security model like any good IT Pro. After you have everything configured, you open the event viewer and what to your wondering eyes should appear? An error of course! The error and why So, why is my content Application Pool attempting to...
2 tags
Changes to the Design View in SharePoint Designer... →
"there is no longer a need to support a visual web page editor within SharePoint Designer" And that's that.
4 tags
Enable Health Data Collection with PowerShell
Need to enable the collection of health data in a SharePoint 2010 build with PowerShell? Here you go.
3 tags
SharePoint 2010 Prerequisite installer fails on... →
When running the SharePoint 2010 prerequisite installer (PrerequisiteInstaller.exe) on a Windows 2008 R2 box with SP1 installed, the installer may fail with the following error: "There was an error during installation. The tool was unable to install Hotfix for Microsoft Windows (KB976462)" The answer? Just run it again.
3 tags
SharePoint 2010 Prerequisites Installer ADOMD.Net...
You've gone out and downloaded all of the perquisites for an offline SharePoint 2010 installation either by hand (or with a handy script) and you're getting errors related to some of the files you downloaded? Yep, SharePoint is picky. For some reason or another the PrerequisiteInstaller really needs a super special version of the Microsoft SQL Server 2008 Analysis Services ADOMD.NET...
3 tags
Disabling IPv6 on Server Core →
A few options.  The Hammer - Follow KB929852 and set the DisabledComponents registry key. Reboot. Life is good. The Finesse - Use nvspbind to unbind IPv6 from the interface. Can't install nvspbind? See Step 1. 
4 tags
SPTechCon: SharePoint Authentication and...
I had the pleasure of getting up on a stage at SPTechCon Boston 2012 with Dan Usher (@usher) and Jason Himmelstein (@sharepointlhorn) to talk about SharePoint Authentication and Authorization. We were stepping in for Liam Cleary (@helloitsliam) and had some big shoes to fill. Thanks to all who came out to the session and if you have any questions, don't forget to reach out. The Presentation ...
4 tags
SPTechCon: Pitfalls of Migrating to SharePoint...
Dan Usher (@usher) and I presented on the pitfalls of migrating to the SharePoint 2010 platform at SPTechCon Boston 2012. Thanks again everyone to came out. The Presentation Pitfalls Of Migrating to SharePoint 2010 from Scott Hoag
4 tags
SPTechCon: Admin 2010 - So You're the New...
It's been a pleasure to attend and speak at SPTechcon Boston 2012 with Dan Usher (@usher). Our first presentation was a 1/2 day workshop on SharePoint Administration for the new Site Collection Admin. Thanks again to all who attended. The Presentation Admin 101: So You're the New SharePoint Administrator… from Scott Hoag
Dan Usher and I decided to to record a quick...
1 tag
A List Apart Summer Reading Issue →
Presenting the ALA Summer Reading Issue—our favorite articles from 355 issues of A List Apart. Excellent. My Instapaper queue is full again.
Where to download Office Web Apps in the Volume... →
Fool me once, shame on you; fool me twice, shame on me.
2 tags
SharePoint Saturday Dayton - Building A SharePoint...
SharePoint Saturday Dayton (@spsdayton/#spsdayton) is in the books and it was another great event. I had the pleasure of presenting with Dan Usher (yes, that @usher) once again and if we happened to miss you (or you'd like to continue the conversation) just let us know. Building a SharePoint Platform That Scales View more PowerPoint from Scott Hoag
Mainstream Support for MOSS Ends on October 9,... →
If you haven't started planning your upgrade/migration yet, you're way behind.
3 tags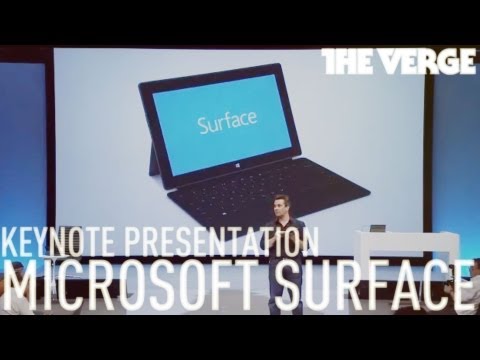 1 tag
"Go placidly amidst the noise and haste, and remember what peace there may be in..."
2 tags
Indent Guides for Visual Studio →
Super handy.
2 tags
Dropbox Can't Sync... Permission Denied
After a reboot, Dropbox on one of my Macs wasn't playing very nice. From time to time, permission issues do crop up, but they're usually due to storing your Dropbox on a file share or a non-native file system (e.g. FAT32) and my home directory is neither of those. This used to be a convoluted process that involved a trip to the command line, but it looks like the Dropbox team has added...
4 tags
Office 365 Google Analytics →
A Google Analytics wrapper for Office 365/SharePoint 2010 available in a sandboxed solution. Another nice use of a ScriptLink. Provided by Adrian Fiechter (@adrianfiechter).
3 tags
SharePoint 2010 April 2012 CU Pulled →
The SharePoint 2010 April 2010 CU has been pulled due to a "technical problem".
3 tags
Apostrophes in Email Addresses with Exchange...
There are several characters that can come off your keyboard that can make life with Office 365 a little painful, especially in a coexistence scenario. One such pain point is the use of special characters like an apostrophe (') in user principle names and email addresses. Please note that it is not possible to utilize an alias with an apostrophe in a non-coexistence scenario as the Exchange...
3 tags
SharePoint Manager 2010 →
SharePoint Manager 2010 allows you explore the object model from your SharePoint servers, in some cases having the ability to make updates to system properties. Another great tool to keep in your toolbox.
3 tags
SharePoint Health Analyzer Rules →
A few additional Health Analyzer Rules to help your farm along with maintaining that red bar in Central Administration. The SharePoint Health Analyzer Rules project is a collection of configurable SharePoint health analyzer rules that extends out of the box Health Analyzer system by adding many important additional rules that help to ensure your SharePoint environment is kept in optimal...
3 tags
AD FS 2.0 Sign-In Pages Customization - Forms...
Out-of-the-box, the AD FS Sign-In Pages do a decent job, but the user experience can be tweaked to make it a little better, especially for Forms authenticated users. So, what are the sign-in pages? From MSDN: Active Directory® Federation Services (AD FS) 2.0 deploys a Web application, called the Sign-In Pages, to handle passive federation requests. The Sign-In Pages run in Internet Information...
3 tags
SharePoint Backup Augmentation Cmdlets →
A great project provided by Sean McDonough (@spmcdonough). From Sean himself: The SharePoint Backup Augmentation Cmdlets (SharePointBAC) provide administrators with additional PowerShell cmdlets to complement and extend SharePoint 2010's native backup and restore capabilities. SharePointBAC makes it possible to groom backup sets, archive backups, and more.
3 tags
SharePoint 2010 Master Page Adapters for Search →
Ever had a need to use a v4 master page or roll a custom one for a Search Center? Yep.
3 tags
Forcing Direct Synchronization with PowerShell... →
aka kicking off DirSync the hard way. On the computer that is running the Directory Synchronization tool, navigate to the directory synchronization installation folder. By default, it is located here: %programfiles%\Microsoft Online Directory Sync. Double-click DirSyncConfigShell.psc1 to open a Windows PowerShell window with the cmdlets loaded. In the Windows PowerShell window, type...
3 tags
SharePoint 2010 BlobCache Manager →
Manage your web application's blobcache settings directly from Central Administration. Handy. Also makes use of the SPWebConfigModification class in the SharePoint API, ensuring that all of the servers in your farm will be updated.
3 tags
SharePoint 2010 Batch Edit →
Batch (bulk) edit the metadata on your documents and list items in SharePoint 2010. And yes, it even works with managed metadata.
3 tags
SharePoint 2010 Connected Server →
Ever had a need to know which server (WFE) you're connected to for debugging/troubleshooting? 
3 tags
codeplex projects, sharepoint, and you
There are a number of projects CodePlex available to help you in your SharePoint/Office 365 projects. In some cases you might want to install them, in others you might want to browse the code to see how someone else approaches a problem. Either way, the resources are there waiting for you to find them. The problem is there are so many to keep track of, where would you even start? Turns out,...
a new home
As I embark on a new role with a new company, I thought now would be a good time to make the transition over to a new blog (and a whole new platform!). I'm excited to move forward and I look forward to having you on the journey.
2 tags
sharepoint saturday boston
I had the pleasure of attending and speaking at SharePoint Saturday Boston today with Dan Usher. Thanks to all of the sponsors, attendees, speakers, and organizers (Geoff Varosky (@gvaro), Talbott Crowell (@talbott) and Pradeepa Siva) for putting on such a great event. Presentation - Pitfalls of Migrating to SharePoint 2010 Pitfalls of Migrating to SharePoint 2010 View more PowerPoint from Scott...
1 tag
Managed Metadata - The Good, the Bad, and the Ugly...
I had the pleasure of presenting at the Capital Area.NET SharePoint Special Interest Group on April 25th, 2012. Thanks to everyone that came out to the session. The Presentation Managed Metadata - The Good, The Bad, and The Ugly View more PowerPoint from Scott Hoag Follow-up There was a question in regards to a good resource for getting started with developing solutions utilizing Managed...
1 tag
Creating Lots of Test Files for Fun and Profit
So, I know I've mentioned fsutil in the past, but it bears repeating that DOS can still be fun. Today I needed a number of individual files totaling several hundred gigabytes. The following script will generate n number of files at the specified size. Usage Set the following variables and go: intCounter - Set to 0. Yes zero. Because we all count from 0 right? intNumNeeded - Set to the...
1 tag
Hands Off The Hive (or Think Before You Act)
Another day, another slap on the wrist for some sloppy SharePoint farm administration. A client was experiencing issues when deploying web applications in their farm with the following error appearing any time a new web application was created or extended: The 'system.net' start tag on line 415 does not match the end tag of 'configuration'. Line 417, position 3 Enabling...
1 tag
VLC 2.0 And Handbrake
One of my favorite pieces of media viewing software (VLC) was recently updated to version 2.0. This brings along a host of changes and that means some breaking changes for software that is dependent on VLC as well. One such piece of software is Handbrake. libdvdcss is no longer available as an individual library in the VLC package and unfortunately this is what Handbrake relies on to decrypt DVDs....
4 tags
Finding SharePoint End-user (Information Worker...
There are a number of free resources available for published SharePoint Information Worker (end-user/site collection administrator/etc.) content. The problem is that most of the resources published by Microsoft are spread across a number of their sites and often buried. The team that runs the Get The Point Blog has published a helpful video detailing where many of these resources can be found...
4 tags
Embedding YouTube Videos in a SharePoint Page With...
There are a few different ways to present YouTube videos to users in a SharePoint 2010 portal. The trusty Silverlight Media Player web part (if you want to rip the media down locally) or a content editor linked to an external file are both viable options. But for the common page editor/content owner, those aren't the most user friendly options available. Enter the Page Viewer web part (aka...
4 tags
SharePoint Saturday Virginia Beach 2012
SharePoint Saturday Virginia Beach 2012 is a wrap and it was a great time. Thanks to all who came out to attend the session with Dan Usher and I on Pitfalls of Migration to SharePoint 2010. Organizations of all sizes are begging their technical departments to setup SharePoint 2010 so that they're able to make use of some of the capabilities introduced within the SharePoint 2010 platform....
5 tags
Using Lync for Mac 2011 with BPOS
It is possible to use Lync for Mac 2011 (despite what Microsoft will tell you). The following configuration steps will allow you to connect to the BPOS OCS servers: Install the Lync for Mac 2011 client. Open the preference pane and select the Account tab. Click the Edit… button under the Server Settings heading. In the Advanced Server Settings dialog, enter...
5 tags
SharePoint Saturday Richmond 2011 Decks
SharePoint Saturday Richmond is a wrap. Thank you to those who attended my sessions (and a special thanks to Dan Usher for allowing me to present with him). I apologize for the brevity of the Managed Metadata session, but there's only so much disappointment I can dole out at once. Trials and Tribulations of Managed Metadata Trials and Tribulations of Managed Metadata View more...
Setting AutoCleanupDays With PowerShell in...
The Problem In it's default configuration, SharePoint (2007 and 2010) will delete workflow associations after 60 days (e.g. the information found on the Workflow Status page). There are times when you may want to alter this functionality and retain the association for a longer period of time. In SharePoint 2007, the recommendation from Microsoft (per TechNet), is to disable the Workflow...